Ce que vous devez savoir avant d'arriver à Ottawa.
Canada is an unique country where you would find the same system than your origin city/country on many topics. Here are some important examples to mention :
Le Canada est un pays singulier où sur de nombreux sujets vous ne trouverez pas forcément le même sytème que dans votre ville / pays d'origine. Voici quelques exemples importants :
Canada is a federal country and Ottawa its capital city 
Le Canada est un état fédéral et Ottawa sa capitale.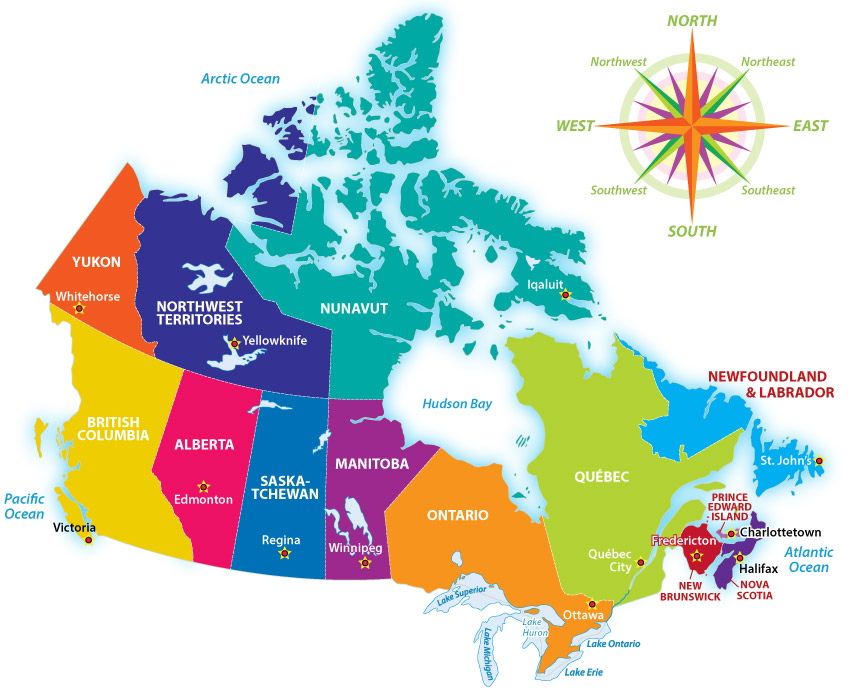 So each province has its own system, laws and standards. Then, you may not have the same health system than An another province. Same for aids or taxes.
Donc chaque province a son propre système, lois et règles. Ainsi, vous ne trouverez pas forcément le même système d'assurance maladie d'une province à l'autre, ni les mêmes taxes ou aides.
Price are ALWAYS written Excluding taxes
Les prix sont TOUJOURS indiqués hors-taxes.
You must add in percentage the taxes which are 13% in Ontario and 15% in Quebec on the price.
However some are articles are sold without taxes such as vegetables, meats, first necessity products.
Vous devez ajouter un pourcentage de taxes aux prix indiqués comme 13% en Ontario ou 15% au Québec par exemple. Cependant certains articles sont vendus hors taxes comme les légumes, la viande ou certains produits de première nécessité.
You must give a tips when you go to restaurants or make a touristic tour.
Vous devez payer un pourboire quand vous allez au restaurant ou que vous prenez une visite guidée.
This tip is about 15% of the total bill.
Ce pourboire est autour de 15% de la facture totale. 
Canada is bilingual where French and English are spoken.
Le Canada est un pays bilingue où on parle Français et Anglais
Actually French is mainly spoken in Quebec even if there are some bilingual provinces such as Ontario, New Brunswick, …In Ottawa, you can find easily bilingual people as far as there are the governmental institutions and administration which requires to be bilingual.
En fait, le français est principalement parlé au Québec, même si on retrouve d'autres endroits et provinces bilingues plus bilingues que d'autre comme le Québec, l'Ontario, le Nouveau Brunswick… A Ottawa, vous trouverez facilement des personnes bilingues car les institutions gouvernementales et l'administration sont établies ici et requièrent d'être bilingue.
Electricity may be different from your country
Le système électrique peut être différent de votre pays
So buy adaptor before coming here because it will be very expensive and not so easy to find an affordable adaptor.110 Volt with a different intensity, because Canda use Edison system and not Tesla (the one use in Europe for instance).
Donc, il faut donc acheter un adaptateur avant d'arriver car ici, cela vous coûtera très cher et n'est pas si facile à trouver. Pour info, le voltage est de 110 V et l'intensité est différente car le Canada utilise le même système que les Etat-Unis (système Edison) et non Tesla (comme en Europe par exemple).
Bank system can be different as well
Le système bancaire peut-être aussi différent
In Canada, you must build what we call "a credit" to be able to borrow money to buy a house, a car or even for renting an appartment. In addition, you will have to learn to use 2 bank cards : 1 debit card and 1 credit card. So it is very important to well choose a bank because as a Newcomer, some of them offer really good guarantees.
We will make an another article to explain you on a better way how it works.
Au Canada, vous devez construire ce qu'on appelle un "crédit" pour être capable d'emprunter de l'argent pour acheter une maison, une voiture ou juste louer un appartement. De plus, vous devrez peut-être apprendre à utiliser 2 cartes bancaires : 1 carte de crédit et 1 carte de débit.
C'est pourquoi il est très important de bien choisir sa banqua car en tant que nouvel arrivant, certaines d'entre elles vous offrirons de bonnes garanties.
Nous ferons un autre article pour expliquer plus en détail comment cela fonctionne.
Canada is a country of the diversity
Le Canada est le pays de la diversité.
Almost every culture is represented and Canadian is a diverse people due to the fact that no matter where you can from, after 3 years you can ask for the Canadian nationality. Here is somes of the members of the group of Newcomers in Ottawa. Diversity and Inclusion.
—
Support your community without asking in return . Be supportive and be mindful 

—
New to town? Old to town? We all welcome you! With a purpose of support each other! Your knowledge and experience is unique! So share it and it may help someone !
——
Website : www.newcomersinottawa.ca
FB Community : http://bit.ly/NIOcommunity
IG : http://bit.ly/NIOIG
Linkiden : http://bit.ly/NIOlinkedin
Email : info@newcomersinottawa.ca
Photo credits : biotyfull traveller except for the map of canada, the last point about diversity  (credit Mayank Girdhar)